Category Archives: Uncategorized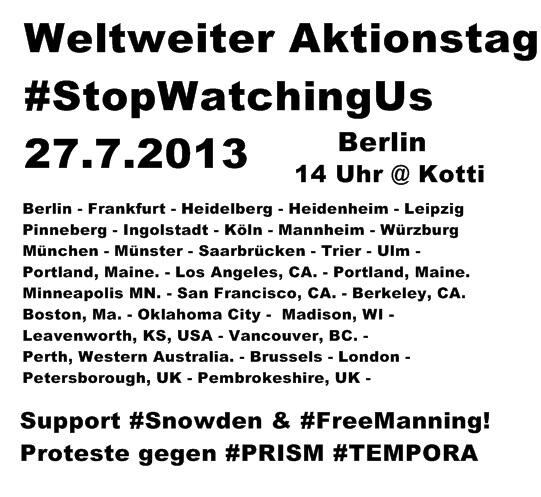 "I don't care who dancing with whom as long as they dance for the revolution"
(Fidel Castro, when he was told that black & whites were dancing together at celebrations
on the day of the ouster of the US supported Regime under Batista)
Hola Fidel,
I want to come to Cuba. I want to go to Guantanamo, to Camp X-Ray, with others who oppose US Imperialism in all its forms. We will come as a Delegation, which will include many different forces. We want to serenade the Camp X-Ray with a drum ensemble to begin with. A reminder to them as to where they are, prisoner and Captor alike.
We want to pay respect and homage to the Indios who are no longer there, exterminated by European Colonialism. We want to pay our respects to the millions of Africans brought to the New World who experienced untold horror and suffering. We want to show the entire world where we stand.
READ ALL HERE
GERMAN http://ow.ly/ktHvc 
SPANISH http://ow.ly/ktHFa 
STOP THE WAR BRIGADE, Berlin
Americans against the War, Paris
Cynthia McKinney, ehem. US-Kongressabgeordnete
Coop Antikriegscafe Berlin
Ina Edelkraut, Friedensfestival Berlin
KAVEH, Kaveh Ahangar, Musiker, Berlin
Irene Eckert, Women's International League for Peace and Freedom, Germany
Berlin Soundstrike
Arbeitskreises für Friedenspolitik – Atomwaffenfreies EUROPA e.V. (AKF)
Dirk C. Fleck, Autor und Journalist, Hamburg
Friedensbündnis Berlin, Steffen Aumüller
Ana von Keitz, Mitinitiatorin Berliner Arbeitskreis Uranmunition
Nasrin Parsa, Publizistin, Filmemacherin, Soziologin, Berlin
Großmütter gegen Krieg, Berlin
Mike Gravel, former US-Senator, Alaska, USA
Rick Staggenborg, Soldiers For Peace International, Oregon, USA
Elke Zwinge-Makamizile, Deutscher Friedensrat
Lampros Savvidis, Vorstandsmitglied der Hellenischen Gemeinde zu Berlin e.V.
und Direktkandidat der Partei DIE LINKE (Berlin-Steglitz/Zehlendorf
US-Kriegsveteranen der "STOP THE WAR BRIGADE"
rufen auf zur Unterstützung
Global Actions Peace Initiative 

VIDEO:
http://youtu.be/OEiRdZqvQMk
Schluss mit den US/NATO Kriegen vom Irak bis Iran,
von Afghanistan bis Pakistan,
von Libyen bis Mali, Palästina bis Somalia, Syrien bis Yemen.
Mit offenen, verdeckten, Drohnen- und Cyberkriegen.
Schluss mit Schuldenkriegen und Sanktionspolitik.
Schluss mit Totalüberwachung.
Unterstützung für alternative Medien, Whistleblower/Enthüller.
Kriegsdienstverweigerer und Grasswurzelbewegungen weltweit.
Schluss mit dem Krieg gegen unseren Planeten.
Unterstützerliste hier
wer namentlich unterstützen möchte,
mailen an
stopthewarbrigade@hotmail.de
VETERANS OF THE "STOP THE WAR BRIGADE"
CALL FOR SUPPORT OF AN INTERNATIONAL PEACE INITIATIVE 
 AROUND THE GLOBE
Stop the US/NATO led war-machine.
From Iraq to Iran, Afghanistan to Pakistan from Libya to Mali,
Palestine to Somalia, from Syria to Yemen.
Stop open, covert, drone- and cyberwarfare.
Stop debt warfare and policies of sanctions.
Stop total surveillance.
Support alternative media, whistleblowers, war resisters,
and grassroots movements worldwide.
Stop the war against the planet.